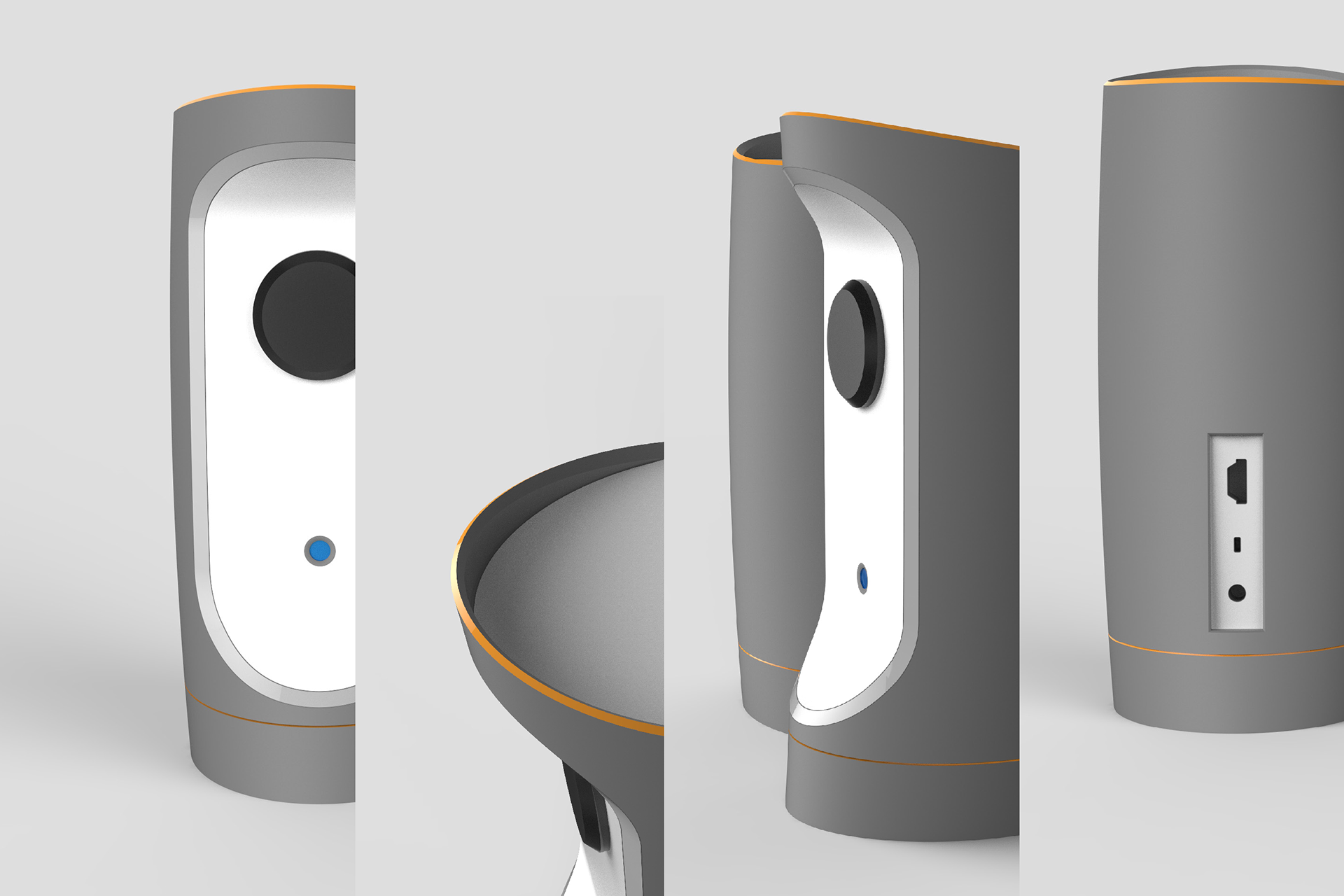 Oracl
Public libraries are closing, meaning people have fewer opportunities for accidental or "serendipitous learning" and socialising within their community.
Oracl aims to Increase the opportunity for
serendipitous learning in the workplace and public spaces in the absence of public libraries
.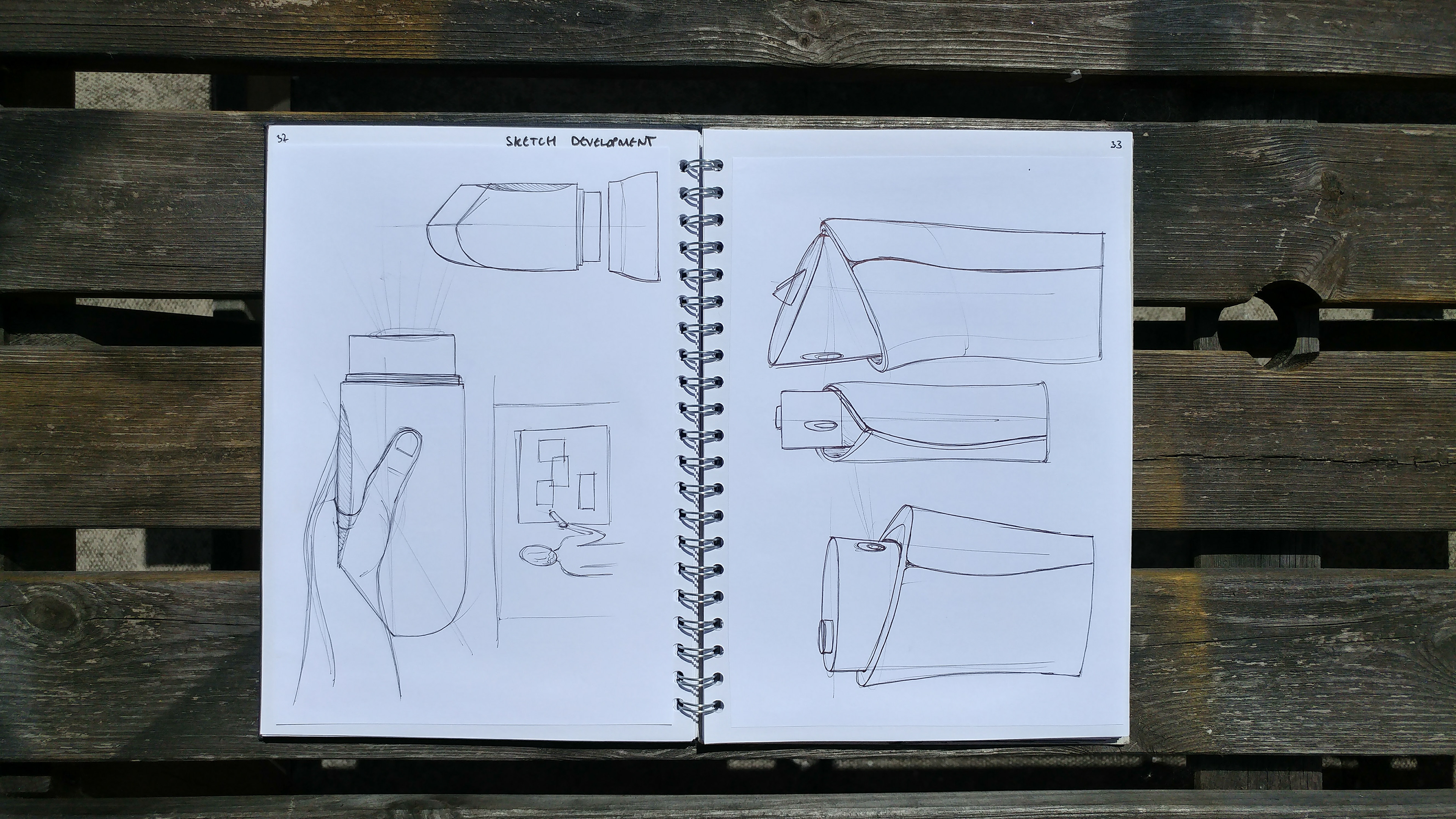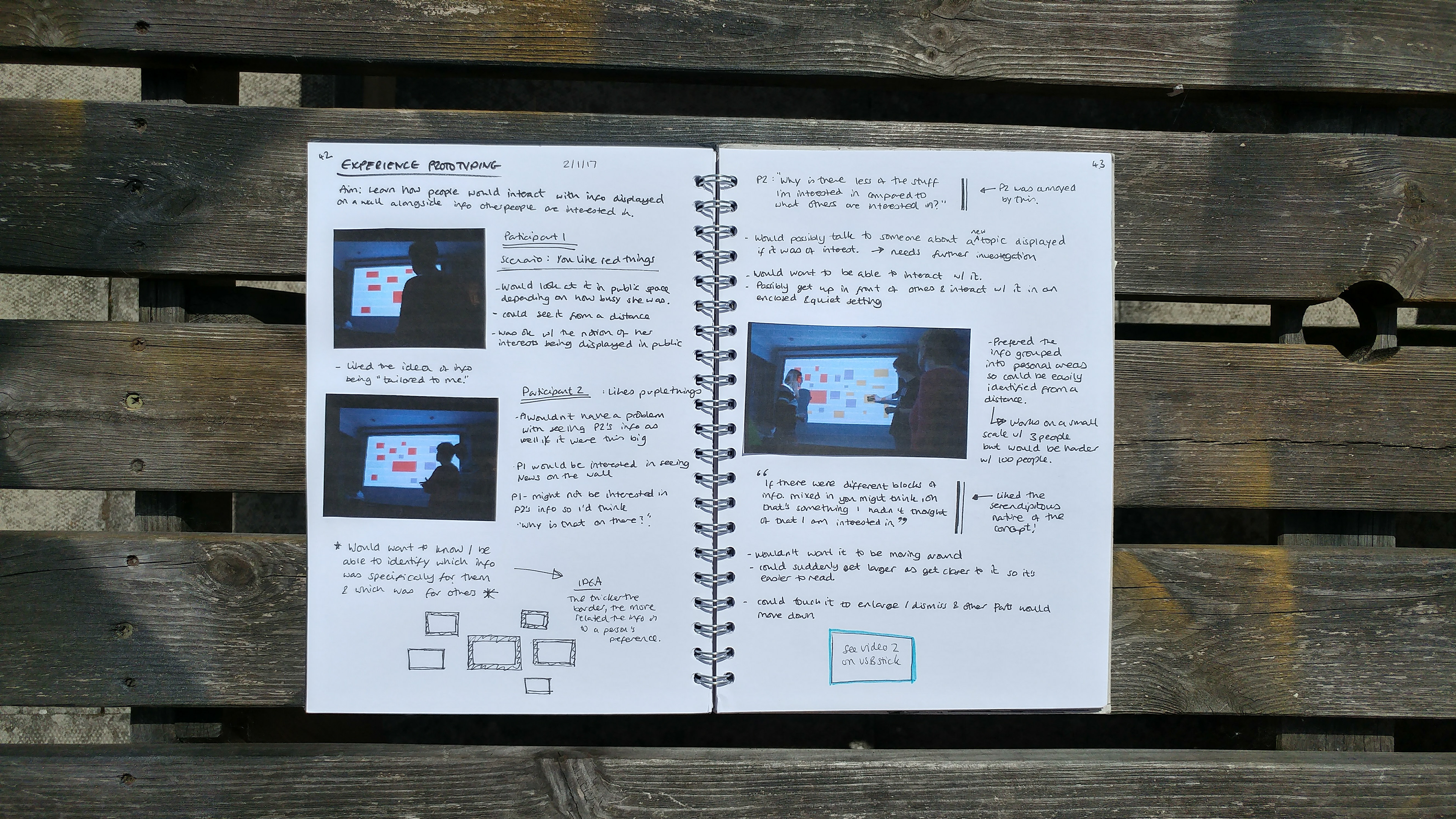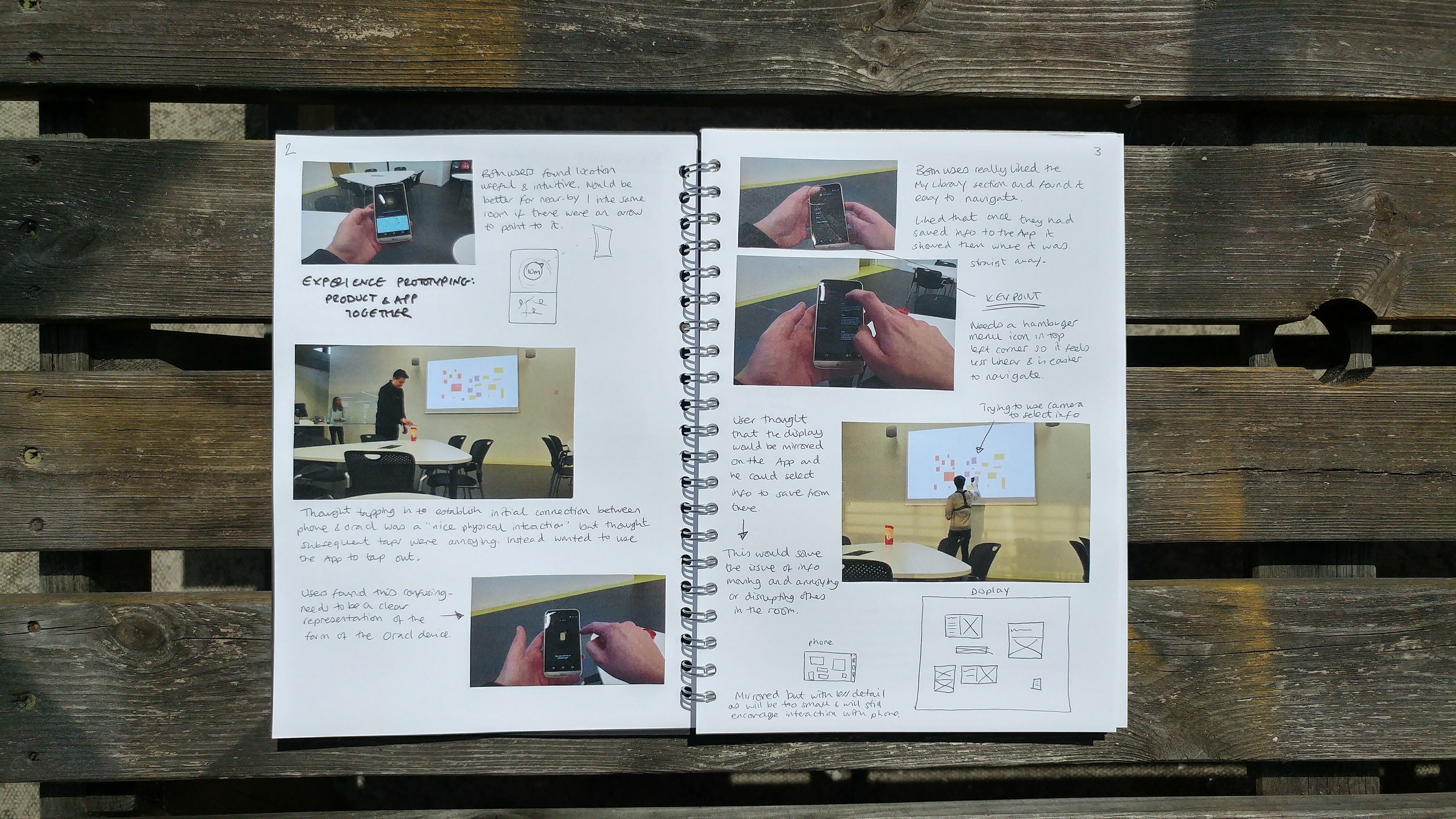 Months of research was done to find an innovative solution, visiting public libraries to speak to local residents and staff about their experiences with sharing knowledge and how they might like to learn in future, reading research papers, articles and blogs, experience prototyping and user testing.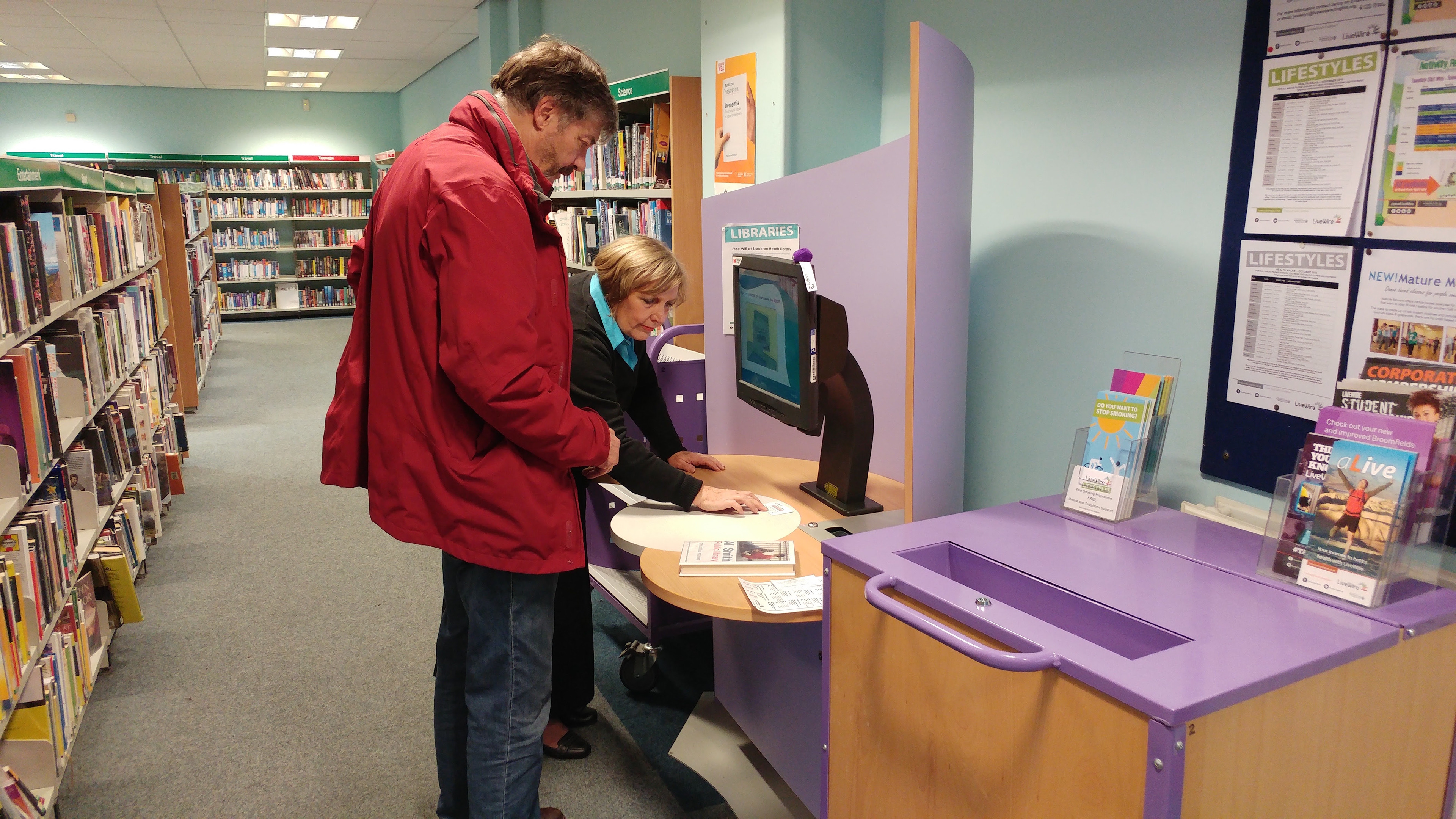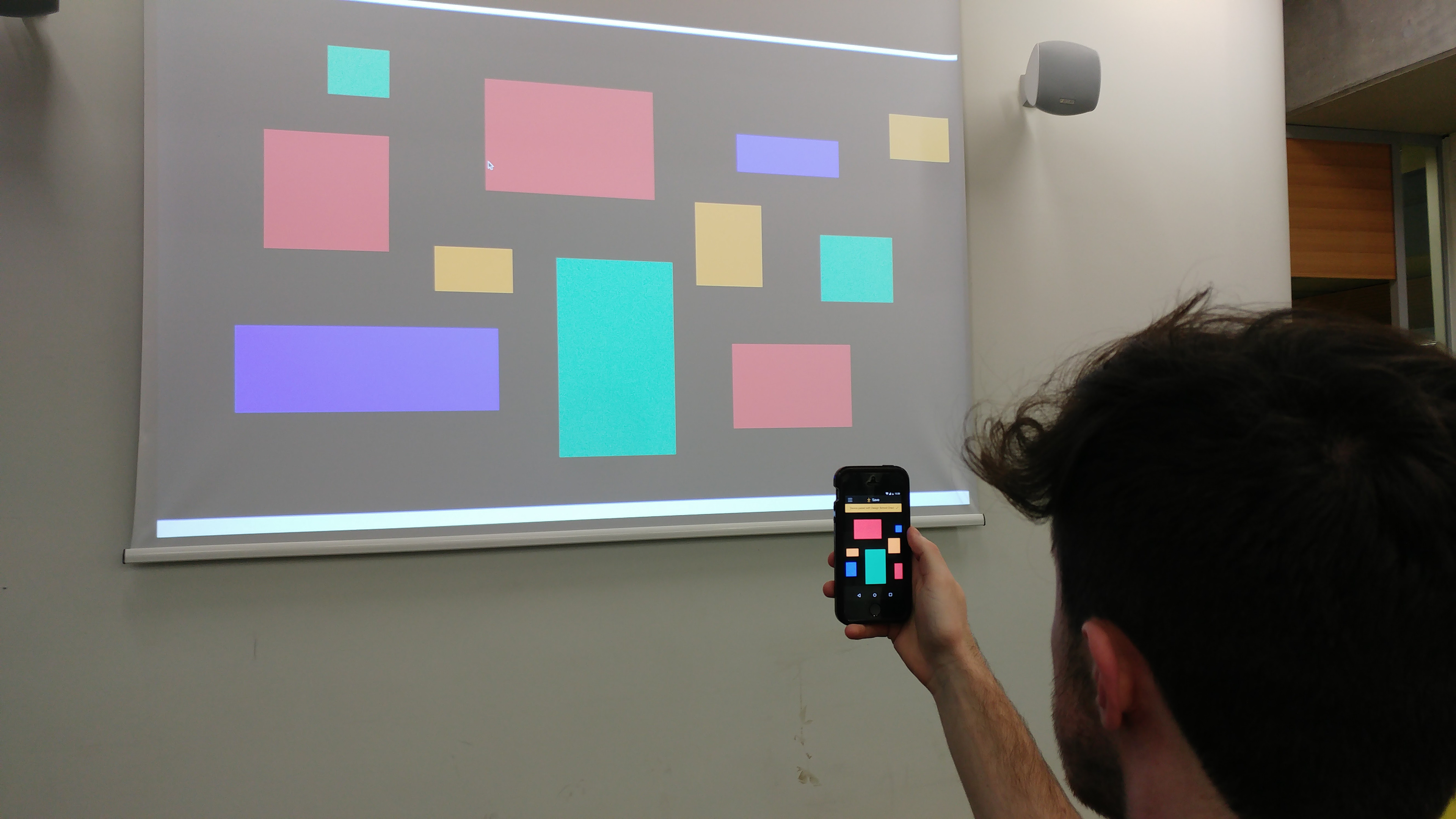 How it works
The information displayed will change relative to the interests of the people in the room. If we use colours to represent people's interests, the first image shows red and orange as the only user in the room is interested in these things. In the second image both users are interested in orange, but have other individual interests (red and purple) therefore twice as much orange information is shown, but there is still some purple and red to interest everyone. 
This allows people to get an overview of the interests of people in the room and spark conversation about new interesting topics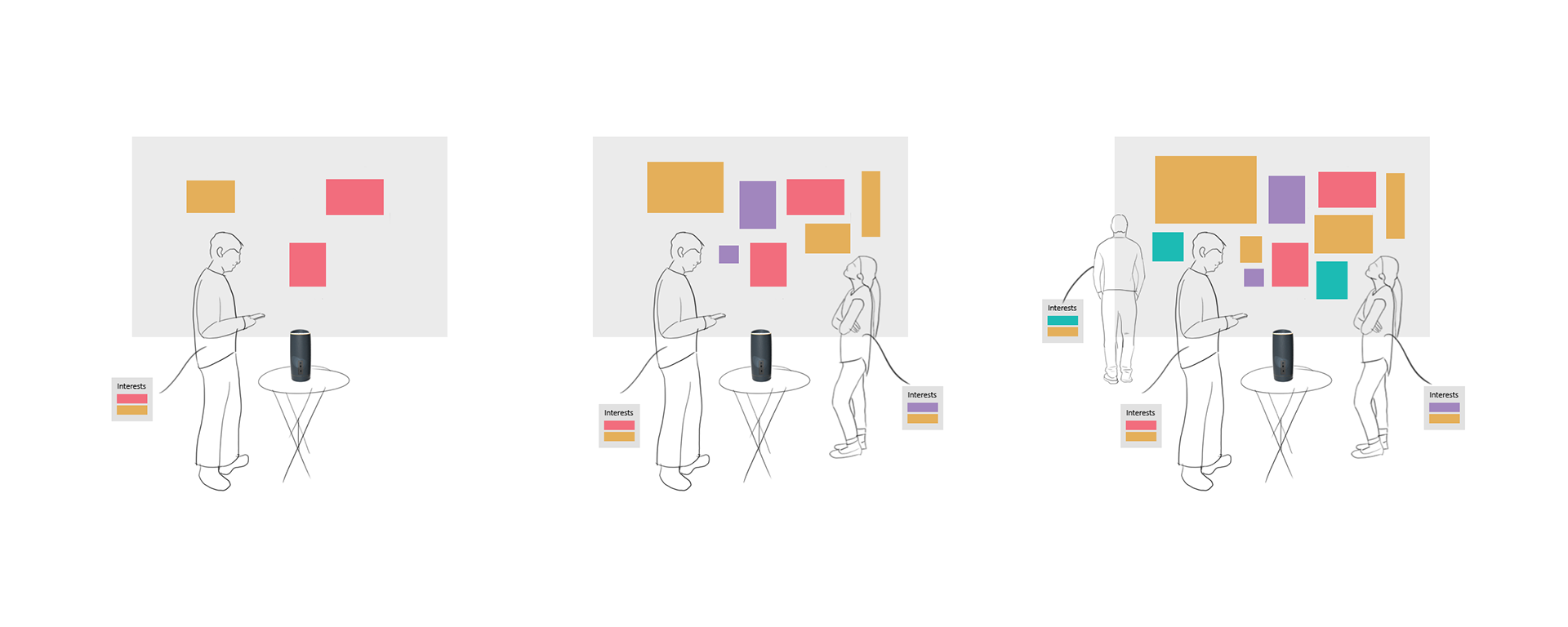 The Oracl App
The app allows the user to
find
their nearest Oracl device, and
post
information such as local news or info of interest to those around them to a nearby Oracl device which will be situated in places such as workplaces, school buildings, and shopping centres. They do this by filling out relevant information within the app and touching their device on the Oracl.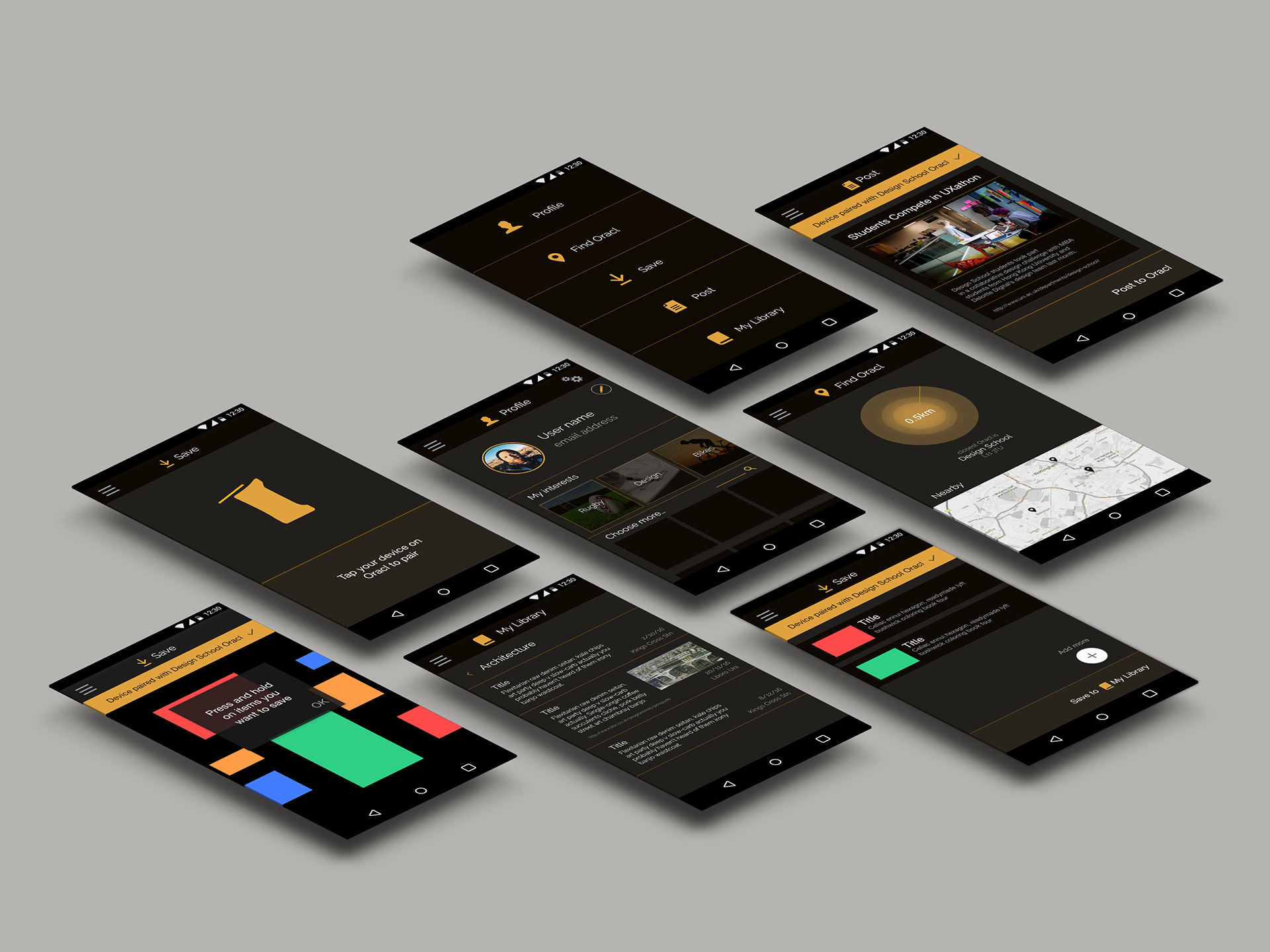 Below is a walkthrough of the App, showing how a user finds their nearest Oracl device, posts information, saves information for later, and accesses their library of information whenever they please. 
Oracl Cards
If a user does not own a smart phone they can instead use an Oracl enabled card. The user taps the card on the Oracl and the device's camera tracks the movement of the user as they touch the information they want to save on the display. They can access this information later via an Oracl web app.